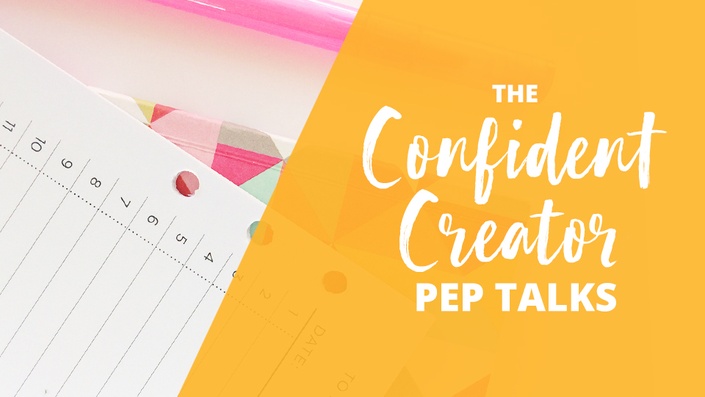 The Confident Creator Pep Talks
Ready to break free from fear, self-doubt, and the solopreneur mindset struggle and start showing up for your audience confidently + consistently?
BUY NOW
Showing up isn't always easy.
You stare at your computer, write and erase and write and erase. Wondering if someone else has already done this before. (Done it better) Wondering if you're good enough. If people will even like it. If this brilliant idea is actually a waste of time.
#UGH!
You were so excited to get this thing going and now you feel stuck, stalled, stagnant, silly for even trying.
The Confident Creator Pep Talks will walk you through the twists and turns that every solopreneur struggles with. You'll navigate your own negative thinking, all the shoulds that have been slowing you down, and finally feel like you're ready for the next step.
Because let's be real, the initial idea is exciting, launching is exciting, success is exciting, but the stuff in between is HARD.
And watching other people confidently go after want you want can be so frustrating. You KNOW you have something to share but every time you think about taking a step forward, fear holds you back.
After launching design services, webinars, a ton of books and courses, and a coaching program I know EXACTLY what happens when you get stuck in between wanting to show up and worrying about what could happen if you do.
But when you break through the negative thoughts, find your confidence, and step up as a leader, babe - you are going to feel SO DAMN GOOD.
Here's what you'll get!
You'll receive 14 emails along with audio recordings if you prefer to boost your motivation away from your computer. Emails can be delivered daily for 14 days or weekly for 14 weeks - it's up to you!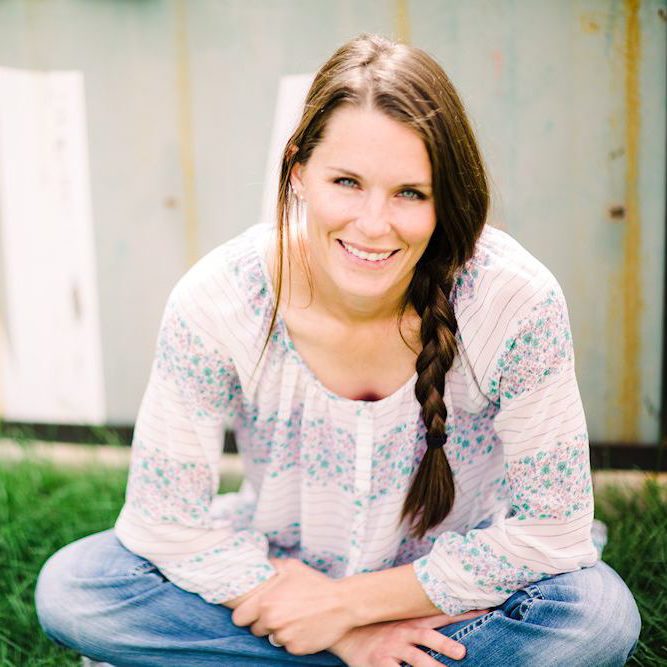 "I loved starting my day with your pep talks! Each one was the (kind) kick in the pants I needed to take on my day. I especially loved the pep talk on conquering fears by just taking the next small step. I've been missing them since my 14 days are up!" - Terryn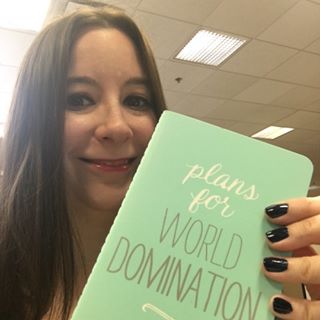 "This was exactly what I needed at exactly the right time that I needed it. Your pep talks gave me the kick in the ass to finally make significant progress on the online course I've been struggling to create. I love that these pep talks were quick reads/listens that provided much-needed perspective, motivation, and wisdom. I plan to refer back to these pep talks many times in the future." - Nikki
"I loved the pep talks because it gave me a lot of motivation and I re-listen to one of them everyday now. I especially loved the idea of the series of steps in the pep talk #6 and the aggregation of marginal gains in the #10." - Myriam
Your Instructor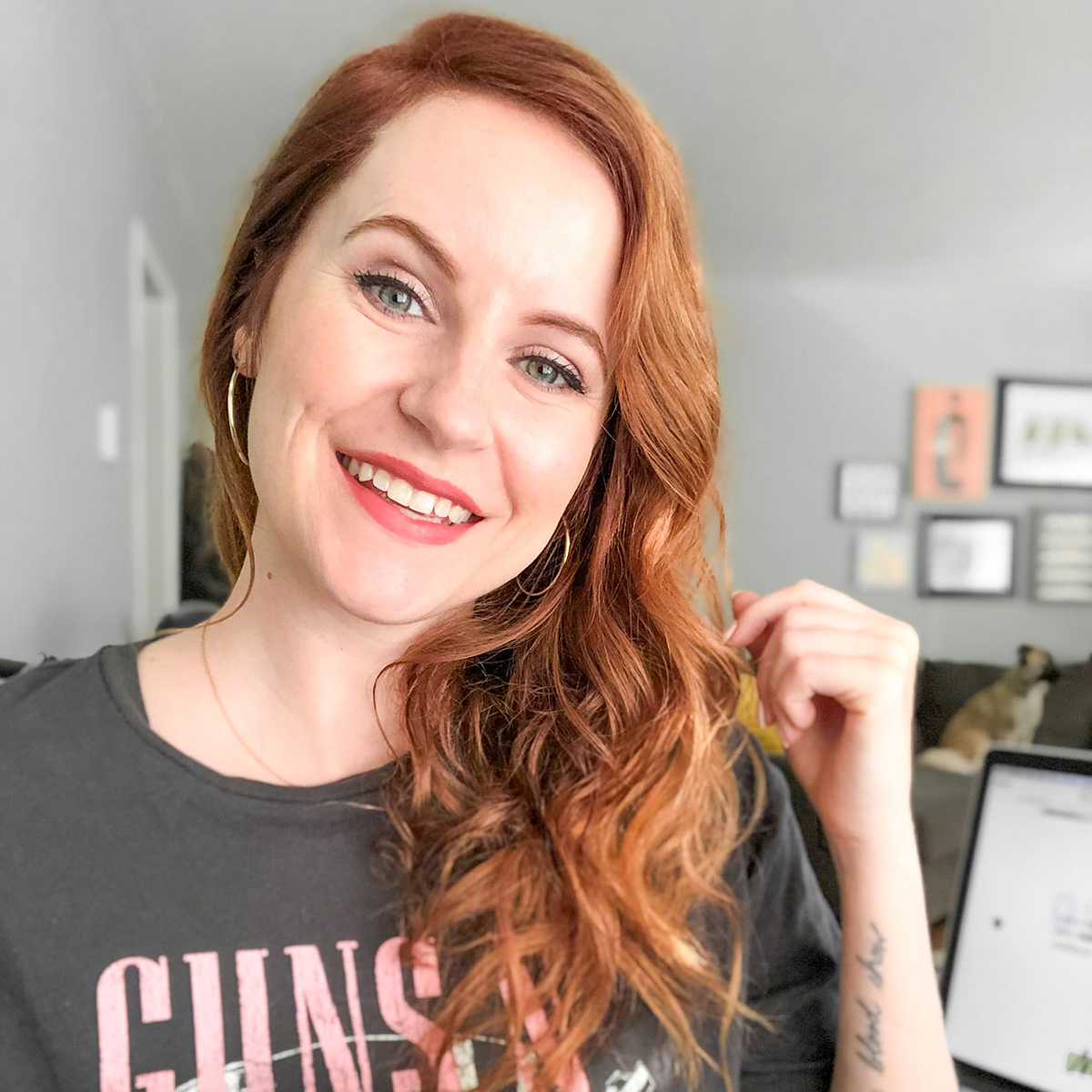 Sarah is an Emmy-winning digital strategist who's been blogging and building websites for over 20 years. After escaping her corporate design job, she made it her mission to help business owners grow their online presence without overwhelm + indecision slowing them down. Through coaching and courses, Sarah strives to help others simplify their strategies, show up with confidence, and earn more with digital products. She shares all of her growth and productivity tips at XOSarah.com, on her podcast The Dare to Grow Show, and on social media @xosarahmorgan.
Frequently Asked Questions
When + how will the pep talks be delivered?
Your first pep talk will arrive in your inbox immediately after you sign up! All of the written pep talks + links to audio recordings will be delivered via email so there's no need to login to the member site after your purchase.

If you choose DAILY pep talks you'll receive emails around 8am Eastern each day for 14 days. If you choose WEEKLY pep talks you'll receive emails around 8am Eastern on the same day you signed up for 14 weeks. So if you want to read the pep talks with your Sunday brunch, make sure you sign up on a Sunday!
How long do I have access to the pep talks?
You get lifetime access! All the pep talks will be delivered via email. I recommend popping them into a folder so you can look back at them whenever your need a high five or a push forward with what you're creating.
What if I am unhappy with the emails?
Since the pep talks are headed straight for your inbox and it's not possible to return an email, this product does not offer refunds.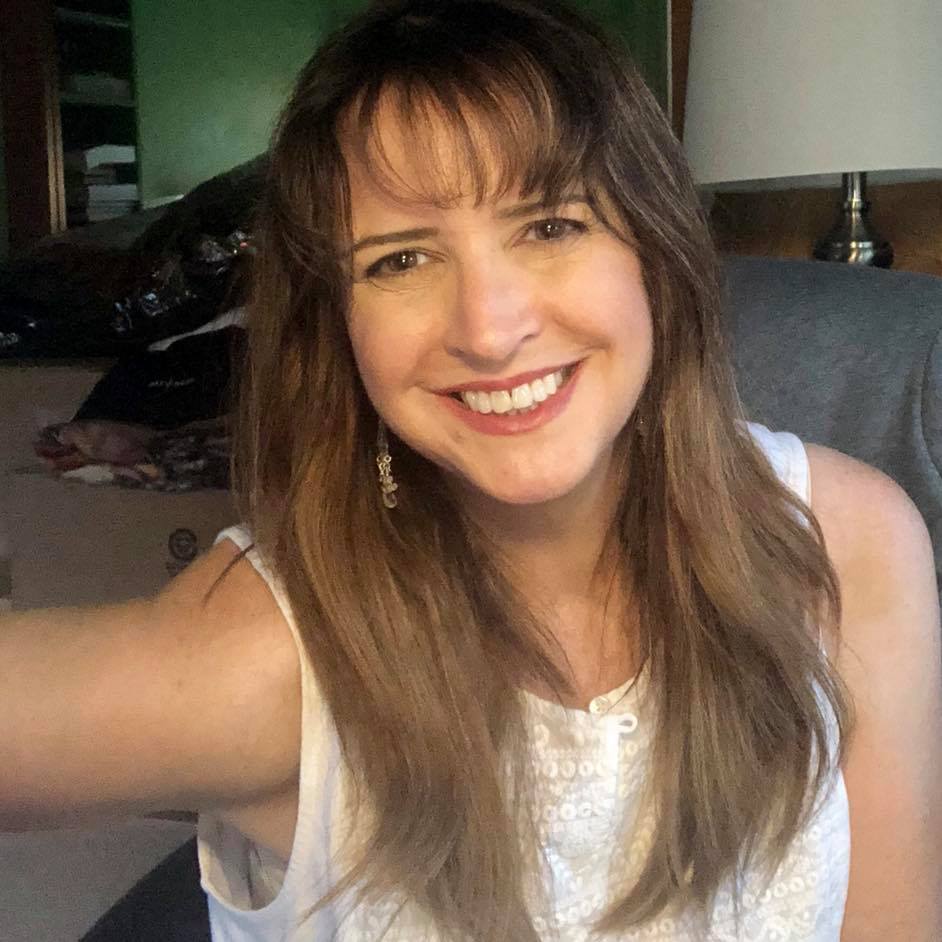 "I loved getting Sarah's pep talks. They were a mix of validation, inspiration and ideas I could work on right away. I hope she comes out with another series soon." - Kristin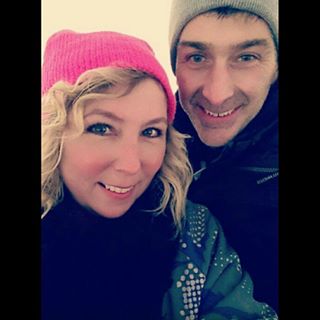 "My favorite Pep Talk was #10 - Do 1% Better. It's such a small achievable goal that anyone can do it. Just putting in a tiny bit of extra effort towards your goals can go a long way!" - Shana