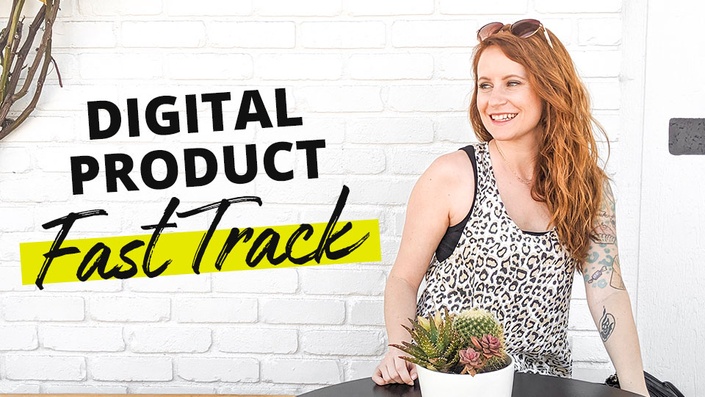 D2G Digital Product Fast Track
Everything you need to create + launch a digital product on YOUR timeline!
Ready to create + launch your digital product ASAP??
This course is for you!
Here's how it works
This course is the FAST TRACK version of my Dare to Grow coaching program. You'll get immediate access to the entire course along with 4 group coaching calls.
Pre-program training: How to plan 90 days at a time and use a project management system.
MODULE 1: Refine and amplify your message to attract your ideal audience.
MODULE 2: Prep your website for product sales.
MODULE 3: Pick a name, a price, and create a plan for your digital product.
MODULE 4: Create and set-up a freebie to build an email list of potential buyers.
MODULE 5: Warm up your audience on Instagram + amplify your content strategy.
MODULE 6: Create your profitable digital product.
MODULE 7: Design a launch plan for Instagram + your email list.
MODULE 8: Launch like a boss 🥂
MODULE 9: Set up an automated evergreen email funnel to sell your product 24/7.
MODULE 10: Celebrate like the confident CEO you now are (plus an extra Instagram boost!)
And you might be wondering about . . .
Lessons
Each week you will have 3 to 5 short video lessons to watch (approx. 10 - 30 minutes long) and a set of action items to complete. You will receive lifetime access to the lessons and any updates that are made in the future.
Coaching Calls
Live coaching calls will be held via Zoom on May 6, May 20, June 3, June 17 at 11am Pacific. You may join via audio or video and ask questions live on the call. Replays of each call will be made available for download.
Additional Support
Have a question? Simply leave a comment on any lesson within the course and I'll post the answer within 48 hours!
Additional expenses: You will need to pay for an ecommerce platform which generally costs $10 - $30/month.
Enrollment is open through Tuesday, April 28th at midnight eastern.
Which program should you choose??



If you know you won't take action without some accountability + support, choose the 12-week program. If you're ready to launch your product like tomorrow, choose the Fast Track.
Still not sure - email me at [email protected] or DM me on Instagram @xosarahmorgan.
This course is closed for enrollment.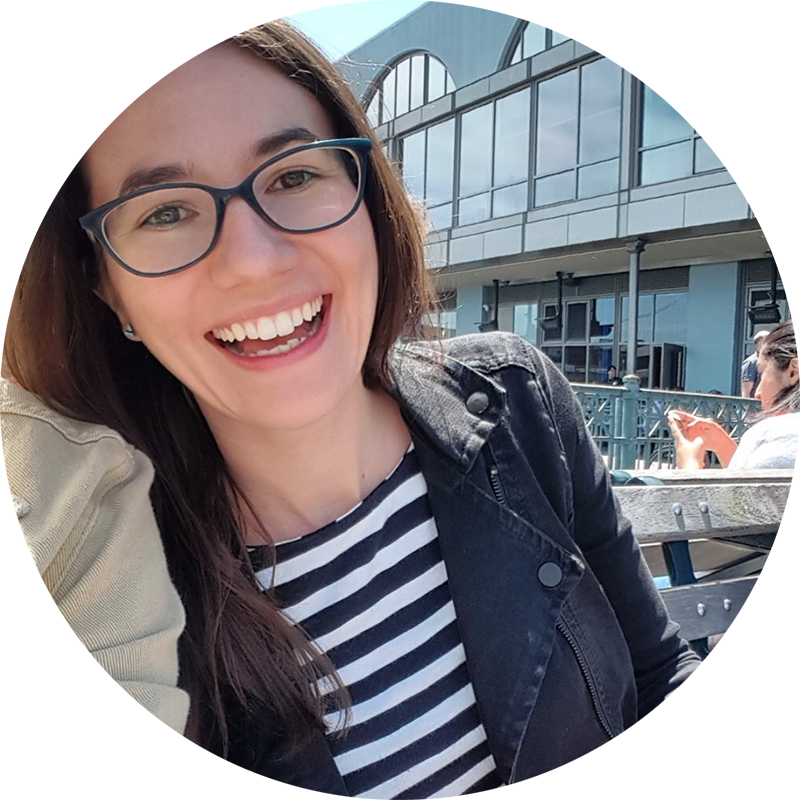 Kate was ready to step up her marketing and get more sales from a product she had previously launched...
Almost every aspect of my business was improved after going through this program. I feel more confident about my website layout and copy, opt-in, email copy, sales page, graphics—everything.
With this program, I pretty much got everything done on my yearly to-do list in 3 months (new website, better sales page, joined Instagram, rework free opt-in, improve evergreen funnel)…all while going on a cross-country road trip, launching a partnership product, and getting a puppy.
And the program pretty much paid for itself within a week of implementing Sarah's suggestions. I don't have a high-priced product, and I made the changes during what was historically my slowest quarter. Overall, I made $6000 more in the quarter I worked with Sarah compared to the same quarter last year.
I had done a group coaching program before that was kind of a mess—and I was nervous about being vulnerable in front of another business owner and using their process. Sarah is super organized, shares her process and her strategy, and really makes sure that you feel more confident wherever you are. It was a lot of work, but it was a fantastic investment (and as I'm writing this I got a sales notification!).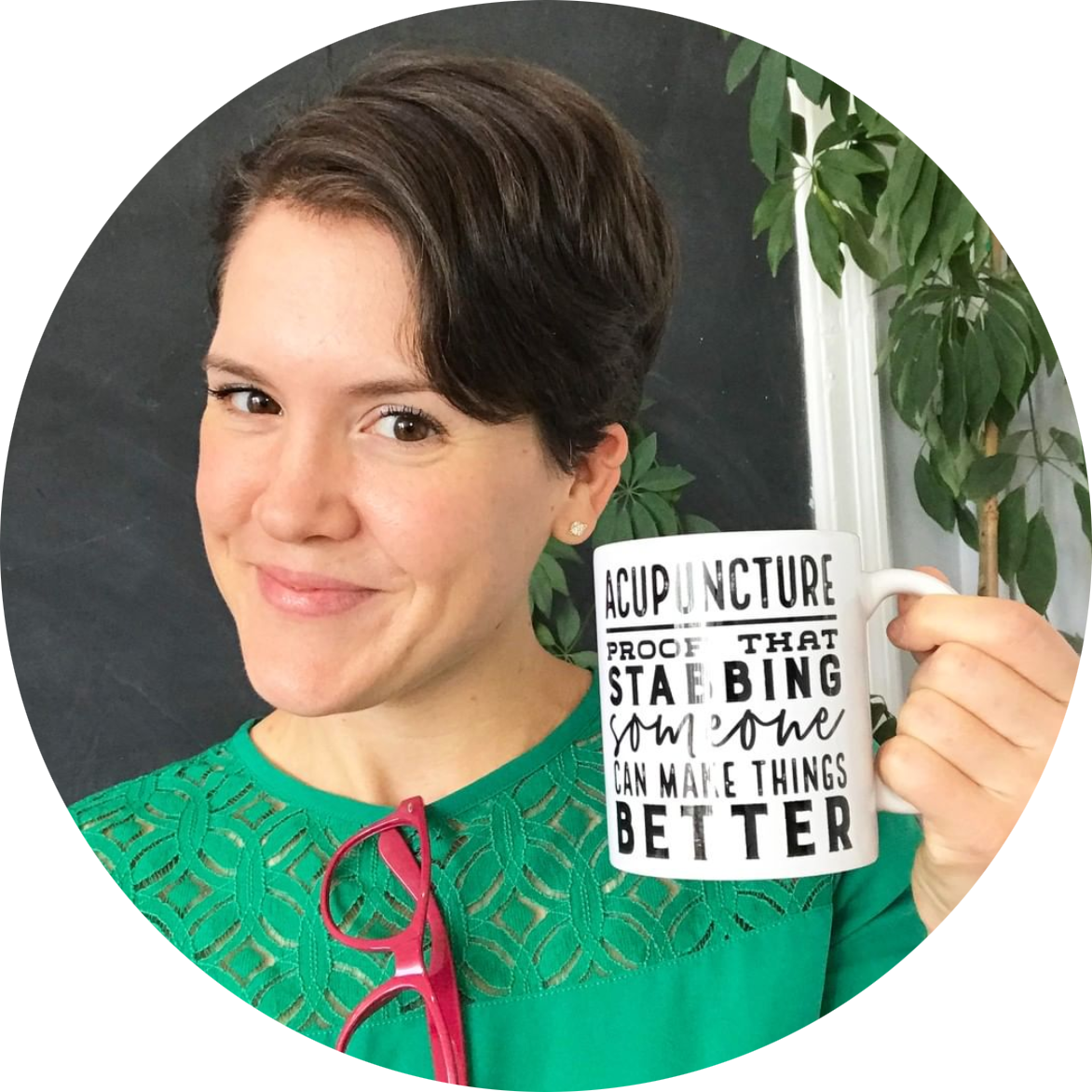 D2G has turned Michelle into a course creating, marketing machine . . .
My business is WAY more organized because I have a game plan now, especially for Instagram. I launched a free course and a scholarship competition using Sarah's strategies and the response was phenomenal. I've even had random followers message me about how I'm "crushing it" with my new products and presence on IG!

I would absolutely recommend joining Sarah's D2G program. It helped me get over some serious hurdles that I had trying to do everything on my own. The accountability combined with marketing knowledge that Sarah provides is exactly what you need to get your butt in gear. I have a big enrollment coming up for an online program with lots of moving parts, and I actually feel ready!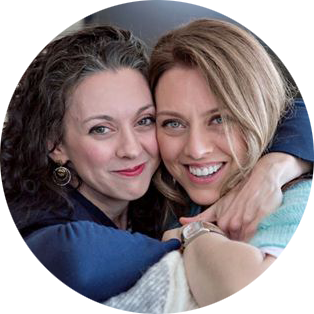 Kendra + Nicole already had a suite of courses and joined D2G not only to step up their sales, but launch a brand new product...
I can't get over how much your coaching has helped us. I can speak for myself (and probably Nicole too!) that your strategies have completely changed my productivity and given me LASER focus, not to mention the accountability I need so badly to finish a project like this!
I've been saying to myself all day - the tools you gave us during the coaching program were exactly what we've been looking for these past TWO years and OH how I wish we had done this sooner!
Just in the last two days, I've uploaded our entire sales email sequence + put the finishing touches on our Instagram posts (and planned them too!), and it feels SO good. Your strategies and templates are GOLD. Thank you, thank you, thank you. 🙏
Rachel was ready to expand beyond 1:1 services and make space in her life for other things ...
14-Day Money Back Guarantee
If for any reason you aren't satisfied or the program doesn't seem like a good fit, you may request a refund within 14 days of purchase. No questions asked.
⇩
Any questions?
Send us an email at [email protected] and we'll get back to you ASAP!
Frequently Asked Questions
What if I can't make the coaching calls, will there be replays?
Yep! Links to download the call replay will be emailed to students after the call is finished.
How long do we get access to the lessons?
All students will get immediate lifetime access to the lessons and any updates that are made in the future.
What types of product could I create in this program?
Students in this program have created: ebooks, guides, mini email courses, and video courses. You can create whatever works best for you and your audience!
Is it OK if I don't have any product ideas??
Totally! We're going to start by clarifying your brand and getting you talking to your audience so you'll come up with ideas you KNOW they're interested in.
How many hours can I expect to work on this each week?
With video lessons and working through the action items, you're looking at 3 - 5 hours each week. The two weeks when you are creating your product you will likely work 5 - 10 hours depending on what you're creating.
Disclaimer: The purpose of this program is to support and assist you in reaching your goals, but your success depends primarily on your own effort, motivation, commitment, and follow-through. I do not guarantee that you will attain a particular result, and you accept and understand that results differ for each individual. Whether you are successful in employing the program techniques and strategies is dependent upon factors including, but not limited to, your skills, financial resources, marketing knowledge, business model, and the time you devote to the program and your business, because of this I cannot guarantee your earnings level, nor do I.

By enrolling you agree that there are no guarantees as to the specific outcome or results you can expect from using the information you receive through this program. You agree that we are not responsible for your earnings, the success or failure of your personal or business decisions, the increase or decrease of your finances or income level, or any other result of any kind that you may have as a result of information presented to you through this program. You are solely responsible for your results.