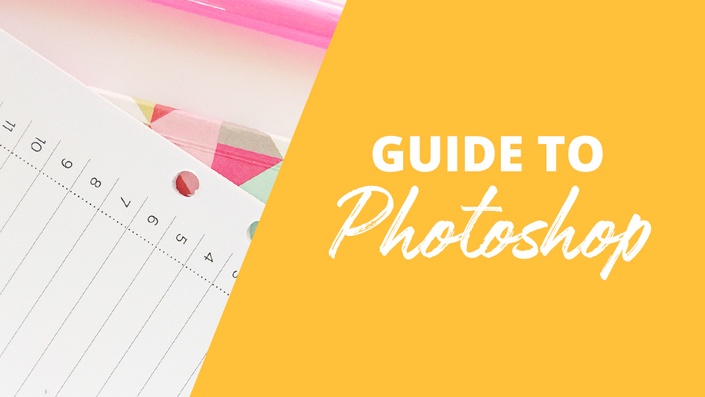 An XO Sarah Guide to Photoshop
3 hours + 3 videos = Serious Photoshop Skills
Does this sound familiar??
You opened Photoshop, took one look at all those buttons, and gave up immediately.
You got past the initial overwhelm, but only know the basics & really want to learn more.
You've got some Photoshop skills, but there are things you still cannot figure out how to do.
Let's get real, Photoshop can be super helpful, but it's also super overwhelming. There are so many tools, palettes, and buttons and it's easy to miss out on important time-saving steps and easy ways to accomplish exactly what you're trying to create.
I built this course to not only help you learn to use Photoshop quickly and efficiently, but to weed out all the extra crap that you'll probably never use.
Are you ready to . . .
Build beautiful (and pinnable!) blog post images?
Quickly design elements for your website?
Effortlessly edit photos?
And create ebook covers that demand attention??




My Guide to Photoshop starts with the most basic tools and concepts and works up to using smart layers for templates, and more advanced photo editing techniques. It covers everything you'll need to boost your visuals online and off!
This course is closed for enrollment.
Here's what you'll learn . . .
Intro to Photoshop: 45-minute video lesson
Creating a new doc
Overview of most important tools
Overview of palettes
Smart Guides
Creating layers
Naming layers and using groups
Image size + Canvas size
Flipping + rotating entire image
Scale or rotate layers
Snap-to function
Creating new color swatches
Saving files (what type of file to use)
Installing fonts, brushes, actions
---
Photoshop 2: 40-minute video lesson
Moving layers
Layer masks
Clipping masks
Smart layers
Adjusting the kerning + tracking
Adding ligatures and swashes
Using the layer styles
2 ways to remove a background
Creating actions
Batch editing
Adding text around an object
Repeating background patterns
Adding texture to backgrounds
Creating shapes from an image
Adding a background image to text
Create social media icons
---
Photoshop 3: 30-minute video lesson
Editing photos
Adjusting colors
Adjusting levels
Changing colors in an image
Inverting colors for icons
3rd way to remove a background
Sharpen images
The two photo background edit
Adding borders to photos
Drawing on photos
3 ways to create collages
Using guides
Creating templates for blog images
Creating a gradient
You'll also receive the Photoshop files used in the course so you can go through the process step-by-step AND a PDF covering all the tools we use so you don't have to go back to the video to find what you're looking for!
Your Instructor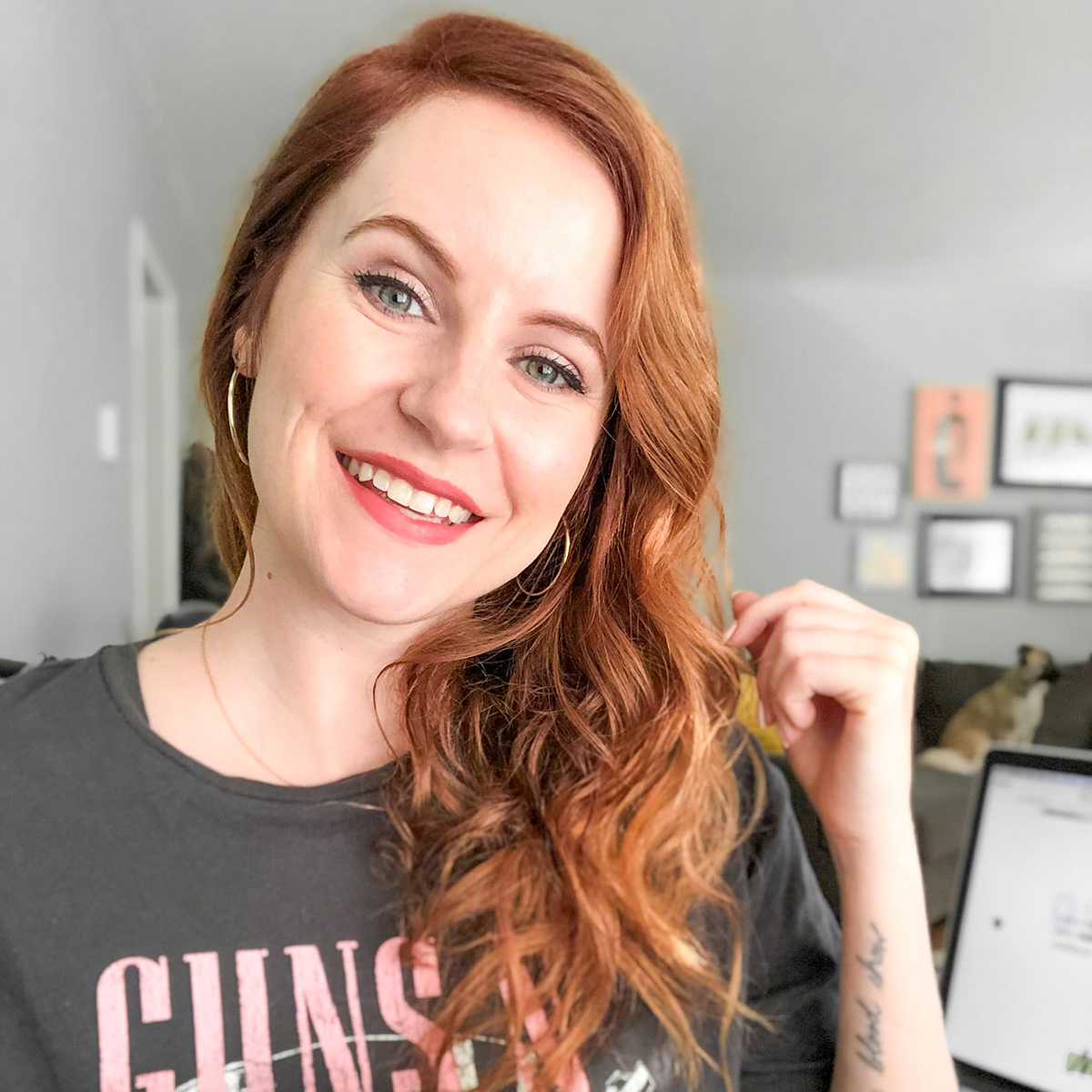 Sarah is an Emmy-winning digital strategist who's been blogging and building websites for over 20 years. After escaping her corporate design job, she made it her mission to help business owners grow their online presence without overwhelm + indecision slowing them down. Through coaching and courses, Sarah strives to help others simplify their strategies, show up with confidence, and earn more with digital products. She shares all of her growth and productivity tips at XOSarah.com, on her podcast The Dare to Grow Show, and on social media @xosarahmorgan.
This course is closed for enrollment.
14-Day Money Back Guarantee
If for any reason you aren't satisfied or the program doesn't seem like a good fit, you may request a refund within 14 days of purchase. No questions asked.
⇩
Any questions?
Send us an email at [email protected] and we'll get back to you ASAP!
Frequently Asked Questions
Is this course for beginners?
YES! If you've never used Photoshop before or opened it once and were completely overwhelmed by all those buttons, this course is for you! I go through tools and palettes slowly, sharing exactly how I use them for my own projects.
Will I learn every single inch of Photoshop?
No, but you will learn a ton! Since this course is geared toward bloggers and business owners, and I don't want you to have to sit through 10 hours of video to actually be able to put these tools to use, I'm only covering the things that I've found to be most important and use on a daily basis.
What do I need to participate?
You'll need an internet connection and access to Photoshop. You can grab see the options to access Photoshop
here
.
When does the course start and finish?
You'll receive access to the entire course immediately! And since you have LIFETIME access you can work through the content on your own schedule.
What if I am unhappy with the course?
We would never want you to be unhappy! If you are unsatisfied with your purchase, contact within 14 days and we will give you a full refund.